A lot of people will argue that they are just bad at remembering facts and figures or that they suffer from dyslexia making it much harder to absorb new knowledge. While I would never dissuade someone from voicing their opinion due to a lack of a professional background in that area I am convinced that many people who think that they are bad learners can still improve their skills to some degree by learning how to learn.
A couple of months ago I found an excellent YouTube channel: Google Talks. Google gathers some of most brilliant people in their fields to share their wisdom for free on their channel. In one of these talks, Barbara Oakley who is a lecturer at Oakland University, imparts her knowledge and tricks on learning and motivation. As it is a very long talk I thought it might be useful to have a summary of it.
Learning can be learned
[easyazon_link keywords="Barbara Oakley" locale="UK" tag="persowebsi0c-21″]Barbara Oakley[/easyazon_link] is a professor of engineering at Oakland University at Rochester, Michigan. In her Google talk, she describes some aspects and she gives advice on  how you can improve your learning skills.
She starts her talk by telling the audience that she was once poor at maths during her school days but now she is a professor of engineering. One of her students asked her how she changed her brain: After joining the army and learning the Russian language, she realized that she can learn maths by changing her perspective.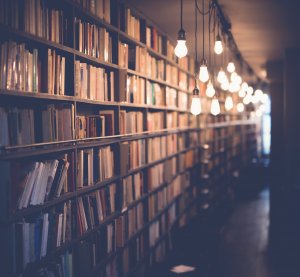 The Brain's operation can be divided into two different modes, focused and diffused mode. In the focused mode, we think in patterns that we are familiar with when looking at a problem. For example when we solve a familiar maths problem with just apply an algorithm we learned at school. While in diffused mode, we think about creating new patterns by thinking of new ideas to solve a problem. If you are stuck at a problem, you need to switch from focused to diffused mode to think differently.
If you are trying to solve a difficult new problem the worst you can do is to focus intensely. Working in diffused mode would be better. Do something that takes your mind off it like running, or taking a walk.
To do this, Salvador Dali the painter  and Edison the inventor used to keep objects in their hands while sitting comfortably on their chairs during solving a complex problem. They relaxed to the extent that they used to fall asleep and when they dropped the thing they were holding the resulting noise used to wake them up. Whatever thoughts and ideas they had during this diffused mode, they brought to their full attention (focused mode) to refine them. Unfortunately the majority of people can't be in diffused and focused mode at the same time.
Whenever you try to learn something new, procrastination arises in your mind. Your brain feels pain at doing something that you don't like. One way to avoid this is to just keep doing it but it works for few people.
The other way is to divert your attention to a more pleasant task to do which will make the pain disappear immediately, e.g. to overcome procrastination:
The 'Pomodoro technique' (19:30) is a method by which you set a timer (generally 25 minutes) and focus on your work in front of you. Then take 5 minutes break as a reward when the timer is completed. Do not focus on finishing/completing the whole task or project, but rather focus the work within the limited time span. It's a trick to help your brain focus on a task and getting rid of the pain by rewarding yourself frequently e.g. with a break.
While working keep away from the thought 'I must complete this task'. Take a short break as a reward when the timer is up because relaxation is equally important for learning.
[easyazon_image align="center" height="250″ identifier="039916524X" locale="UK" src="https://www.simonmuckle.com/wp-content/uploads/2018/01/411ysgCCoCL.jpg" tag="persowebsi0c-21″ width="166″]
[easyazon_cta align="center" identifier="039916524X" key="wide-orange" locale="UK" tag="persowebsi0c-21″]
Learning How to Learn – Further tips to help you improve:
Sleep (22:40) is very important in the learning process and makes your brain function efficiently. It's a good practice to take some sleep after you learn something new. Similarly exercises also help you learn.
Working memory (29:20) is a brief thought in your mind. To convert your working memory to long-term memory, you need to practice consistently but allow for regular breaks too.
Slow thinking (40:25) is never a problem and can be exceptionally valuable.
Imposter syndrome (42:35) is a feeling of being fake and fear of people knowing of your fakeness. To overcome this, you need to realize that it is a common feeling.
Be aware of illusion of competence: Thinking that you master the subject while you are not. Testing and recall help to prevent this.
Best ways for truly learning:

Spending same time on testing as spent for studying.
Practice makes neuron patterns deeper. Create some spaces between repetitions, learning and practice so the new knowledge can settle in.
Using flashcards are also good for maths and science.
Doing Homework problems. Work through the problem in your mind. Play it like a song.
Recall after reading. Writing it down is better than underlining.
Discuss the material with friends.
Study in such a way that you can explain it in a simple way to another person who is not an expert on the subject, e.g. so your grandmother can understand.
Physical exercise also helps new neurons to grow and survive.
Opposed to what many employers expect from their employees, multitasking reduces working memory and makes you a little more incapacitated. (30:00)
Your passion develops at something that you are good at, which can take longer. It's important to broaden your passion rather than following it.
Eat healthy food that gives you energy.
Find out more in the coursera course Learning How to Learn: Powerful mental tools to help you master tough subjects
Thinking, Fast and Slow
Nobel prize winner Daniel Kahneman also divides the mind into two systems, but uses a different concept: Fast and Slow Thinking.
[easyazon_image align="center" height="500″ identifier="0141033576″ locale="UK" src="https://www.simonmuckle.com/wp-content/uploads/2018/01/41I4A5NHoKL.jpg" tag="persowebsi0c-21″ width="326″]
[easyazon_cta align="center" identifier="0141033576″ key="wide-orange" locale="UK" tag="persowebsi0c-21″]
Deep Work
Cal Newport argues that only when we are immersed in deep focused work we are the most productive.
[easyazon_image align="center" height="500″ identifier="1478909994″ locale="UK" src="https://www.simonmuckle.com/wp-content/uploads/2018/01/51kzUUHhMTL.jpg" tag="persowebsi0c-21″ width="333″]
[easyazon_cta align="center" identifier="1478909994″ key="wide-orange" locale="UK" tag="persowebsi0c-21″]
The importance of Attention while Learning how to Learn
You have a limited number of slots for holding data in the short term memory. Maybe you have heard that humans can remember on average around 7-8 digits.
Therefore if you create just one small chunk of data it is relatively easy to transfer it into your working memory.
Then you can then gradually expand each chunk of memory and make connections between other data chunks to further your understanding of a subject.
But if you just memorize and don't try to understand it you will just be able recall it without fitting it well with similar material.
Practice, repeat and learn and you will get the bigger picture of a subject and master it much easier.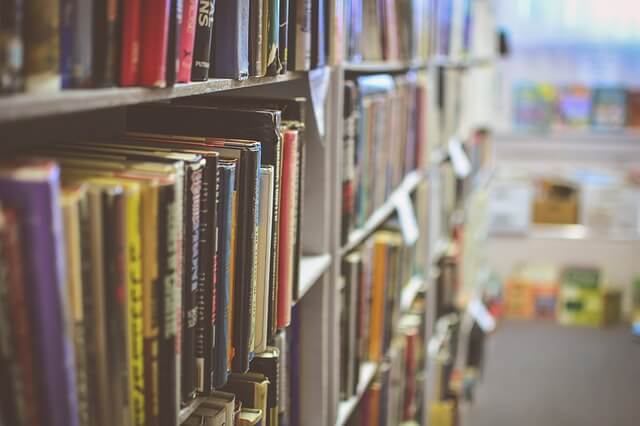 Image source: https://pixabay.com